Special Offer 30% off 25kg Silicone Kit (30.04.2019)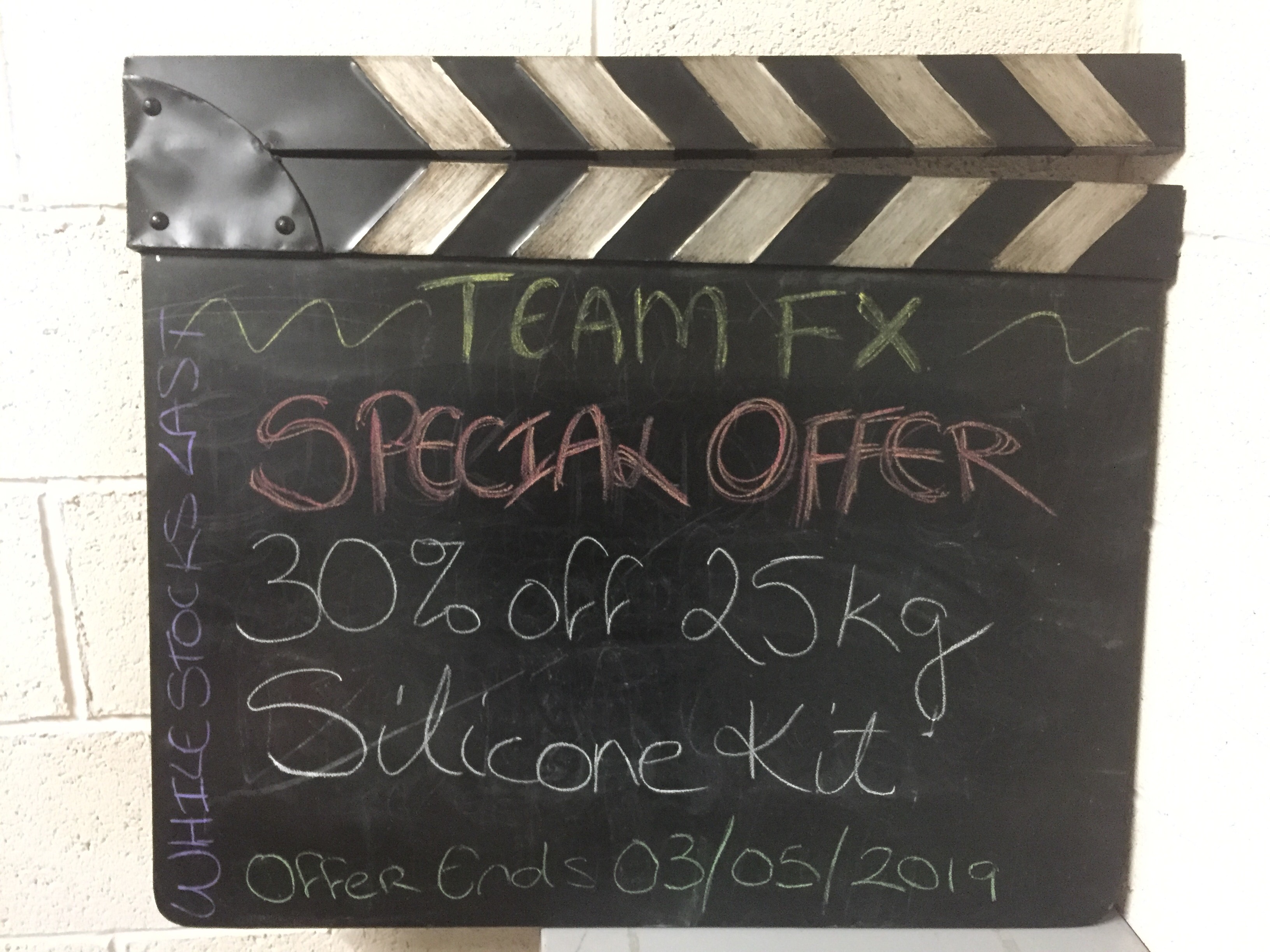 Special Offer this week is 30% off 25kg Silicone Kit.

While Stocks Last

Offer Valid Until 03/05/2019
Silicone Kits are Condensation Cure Silicone Rubber / RTV Silicone Rubber (Room Temperature Vulcanized)
Our 625 Silicone Kit and 630 Silicone Kit are a two part silicone rubber.
Part A is a flowable liquid, Part B is the curing agent or catalyst.
625 Silicone Kit 25kg
Hardness : 25 Shore A
Tensile Strength : 9.8 Mpa
Tear Strength : 34 kN/m
Operating Time : 30 - 40 Minutes
Curing Time : 3 - 5 hours (25°C)
Includes Catalyst
630 Silicone Kit 25kg
Hardness ; 30 Shore A
Tensile Strength : 10.3 Mpa
Tear Strength : 36 kN/m
Operating Time : 30 - 40 minutes
Curing Time : 3 - 5 hours (25°C)
Includes Catalyst
Categories
FX Products
General
Production News
Funny Moments
No updates posted under 'Funny Moments' at this time