Special Offer 20% Off Thixo Additive and 20% off Pack Mono Cups (23.04.2019)
Special Offer this week is 20% off 500gm Thixo Additive
Offer Ends 26/04/2019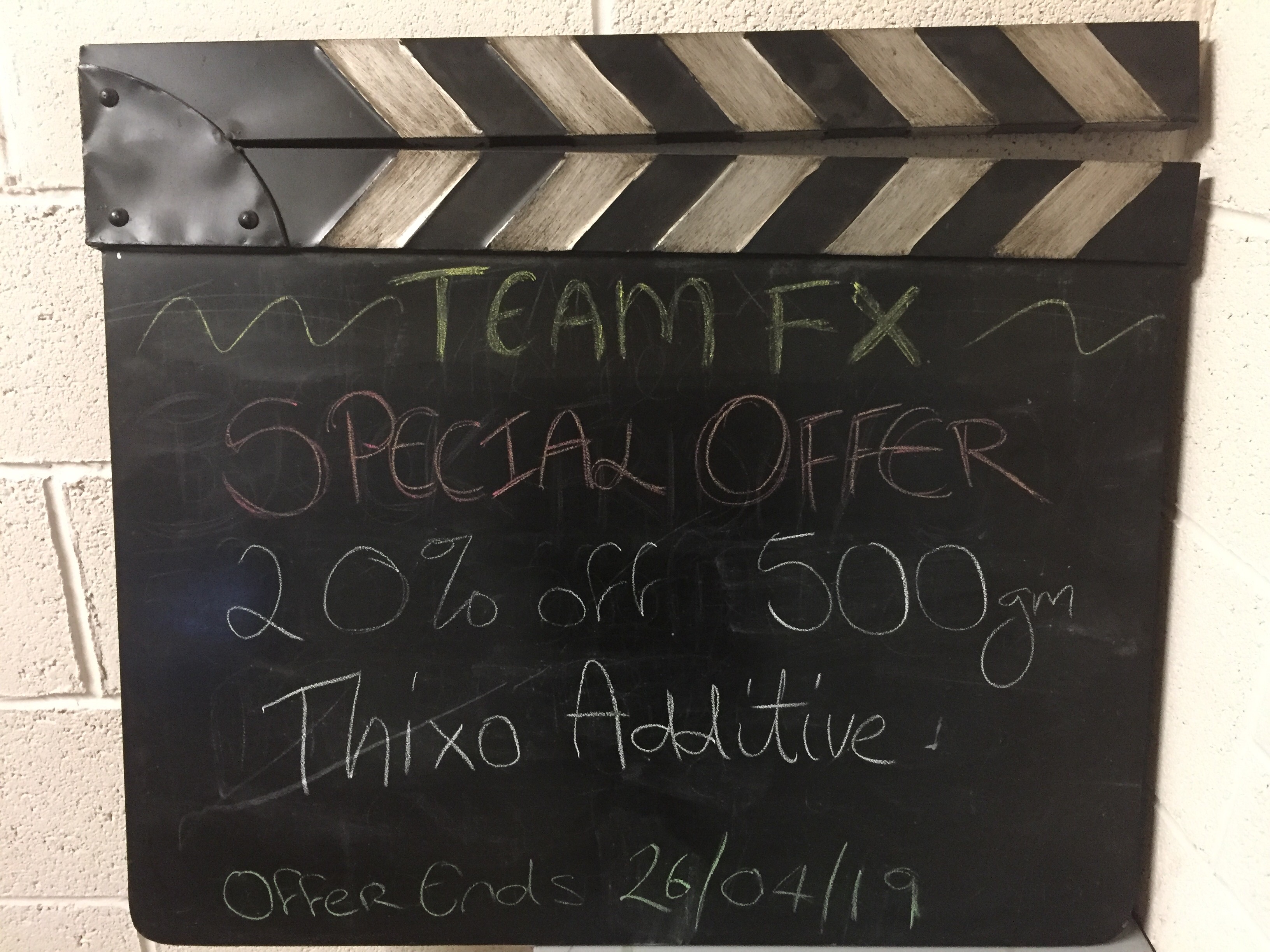 Thixo Additive is an additive which can be added to any condensation cure silicone at approximately two percent by weight. It turns silicone into a paste, allowing you to create great brush on silicones on to vertical surfaces.
---
Special Offer this week is 20% off Pack Mono Cups
Offer Ends 26/04/2019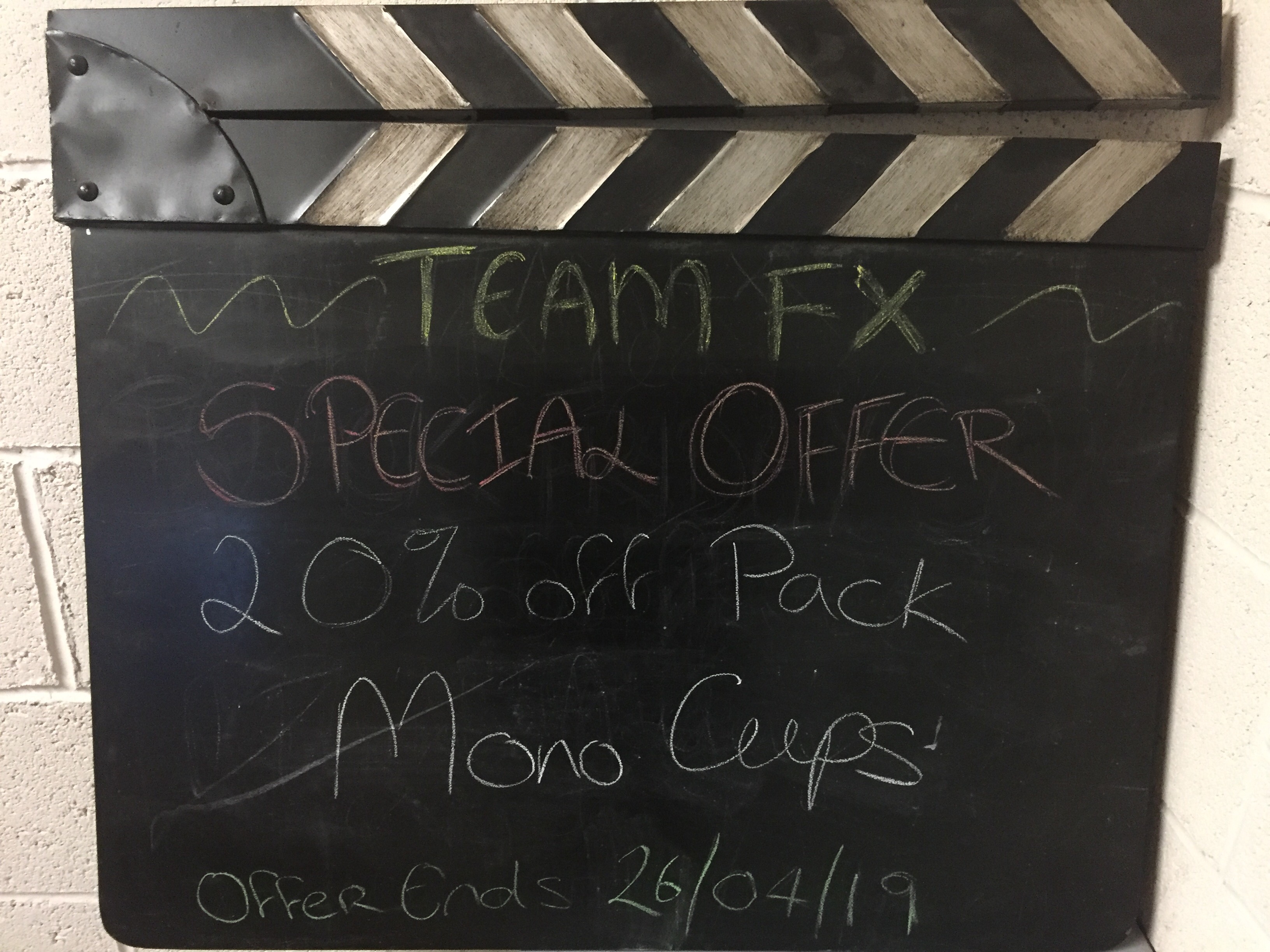 Graduated plastic cups are ideal for measuring small amounts of materials. Volume levels are clearly displayed on both sides of these cups.
Categories
FX Products
General
Production News
Funny Moments
No updates posted under 'Funny Moments' at this time